What impact does explicit teaching of conversational skills have on spontaneous social interaction between primary aged peers with ASD?
Increasing participation in social interactions
We are always working towards increasing student's participation in social interactions. By students engaging in conversations with each other they have the opportunity to make connections with their peers and to expand life experiences.
The planning phase of the project involved undertaking professional development, specifically focusing on development of communication skills and use of AAC devices for students with ASD. During implementation there was explicit modelling and role play using supports such as commenting boards, AAC talker devices, environmental visuals, and scripts. See additional uploaded resources for examples of commenting board supports used. The program was implemented in three sessions a week. Twice daily mealtimes which we called Snack and Chat, a weekly news lesson and a weekly structured play session called Play Pals. I had anticipated students feeling more confident when initiating and maintaining communications with peers due to the explicit teaching and modelling.
Results of the project demonstrated that overall, there appeared to be more data recorded for students who were predominantly verbal when compared to their peers who rely on AAC devices. Only two students improved or maintained unpromoted initiations while the other six declined once adult promoting was removed. One student improved with a count of one unprompted response during post assessment phase, however this is such a small amount of data and therefore cannot necessarily identify a trend.
Further research and data is required to make a judgement as to the effectiveness of explicit teaching of conversational skills and use of supports when attempting to increase spontaneous interactions between peers with ASD. It was very promising to see students engaging with the project, initiating with, and responding to peers with the assistance of adult support.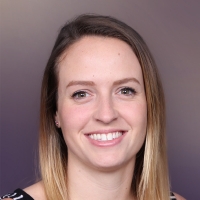 Author
Caitlin Millauro
CO-DIRECTOR PRIMARY
Giant Steps Sydney
Resources
Documents and resources providing further support for article.
Reference
This information has been compiled from the following sources
Insert reference title/name
Insert link