Involving students in aspects of meal preparation not only supports independence and skill development, but also aims to build students interest in exploring a wider range of foods through having an active role in the process.
Developing skills in the kitchen through shared group cooking experiences.
At Giant Steps, the Cooking Unit of Work focuses on three key areas including food exploration, shared cooking experiences and practice of various fine motor skills. Lessons can include some or all of these key areas. The food exploration focus allows students the opportunity to explore a range of different food items and raw ingredients, exposing them to different textures, smells and tastes. Students will participate in a range of sensory exploration and food preparation activities as well as learn about safe food hygiene practices.
Shared cooking experiences is the second focus and this aims to give students the opportunity to take on a variety of roles from week to week and within each session, developing flexibility when participating in cooking tasks. For example, passing cooking ingredients/utensils to peers, following the cooking process from start to finish with appropriate supports and identifying the necessary ingredients/utensils needed for the lesson.
The third key area aims to develop and build upon student's fine motor skills using a range of methods. This includes pouring, mixing, spreading, rolling, blending and cutting which encompasses bilateral integration. Students will be encouraged to use functional grasps with cooking utensils through adult/video modelling and physical support.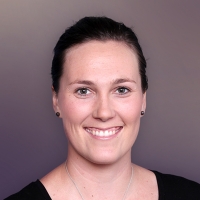 Author
Rachael Bowen
DIRECTOR OF SPEECH THERAPY
Giant Steps Sydney
Resources
Documents and resources providing further support for article.
Reference
This information has been compiled from the following sources
Insert reference title/name
Insert link