Short videos, which highlight key social exchanges using role play.
Free Resource
Social exchanges for our students are complex and confusing as they often fail to understand another person's perspective, thoughts or feelings. In actual fact they often have very little awareness that another feels, thinks and acts differently to them (in tech speak, impaired theory of mind).
One of our wonderful GS alumni recently brought a cool, free resource to our attention. Like all resources, it may not be completely relevant to everyone, or may be relevant with some adaptions. In any case, the short videos, which highlight key social exchanges, available through the TD Social Skills: YouTube Channel are a great resource to be aware of. These videos use role play vignettes, with the addition of explicit thinking, feeling and speaking insights to support our understanding of different points of view in social exchanges.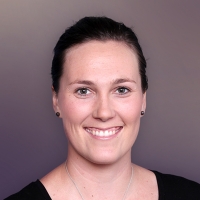 Author
Rachael Bowen
DIRECTOR OF SPEECH THERAPY
Giant Steps Sydney
Resources

Documents, resources and links providing further support for article.
Reference
This information has been compiled from the following sources
Insert reference title/name
Insert link