For me, there is something therapeutic about cooking. Following a very clear process of measuring, mixing and pouring…
Cooking collaboratively
When you finish following that process you (hopefully) have a very tasty treat. Not surprisingly many of our students find the process of cooking an enjoyable one. In fact, their involvement in the food preparation process can empower them to try new foods and expand their culinary horizons, as well as building important self-care skills.
One of our very talented Middle School classes utilised the students' love of cooking by creating an 'autism friendly' cookbook as an end of year parent gift with the intention that the students could share some of their favourite recipes and cook with their families at home.
Staff and students had a lot of fun putting the cookbook together as they worked collaboratively to trial and test the 30+ recipes that were included in the final version of the Giant Steps Middle School 2 Cookbook.  The cookbook was made up of all the PowerPoints that were used in class throughout the year to help the students follow procedures and to enable independence and skill development. The recipes were often linked to other units of work from our schools' scope and sequence. An overview can be found below.
Terms 1 and 2 we focussed on healthy eating, cooking things like sushi, chicken stir fry, dumplings, pesto pasta, rice paper rolls etc. and making healthy dips, fruit juices and smoothies.
Terms 3 and 4 focused on recipes from our My World unit of work, cooking dishes from England, Ireland, Greece, Lebanon and Malaysia which included recipes like Bangers and mash, Scones, Oatmeal, Irish pasties, Souvlaki, Greek salad, Za'atar bread, Lamb Kofta, Pandan pancakes etc.
After enticing you by listing some of our favourite dishes, you will be pleased to know that this resource is freely accessible for you to access (see resources on this page), whether you are a parent wanting to experiment with your child at home or a school who wants some other ideas for cooking!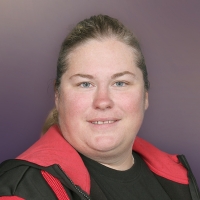 Author
Lorrae Stutchbury
EXPERIENCED EDUCATOR
Giant Steps Sydney
Resources
Documents, resources and links providing further support for article.
Reference
This information has been compiled from the following sources
Insert reference title/name
Insert link