The Giant Steps curriculum immerses itself in song, dance, music-making, drama and visual arts as a means of engagement and motivation for our students.
"It is well-known that music, visual arts and theatrical arts are important ways to enhance quality of life and support the development of people with autism. Some develop exceptional talents. When an individual with autism is immersed in the arts, I see a person with a strong sense of identity, accomplishment and pride, despite the level of challenge they may experience related to their autism.
When programs in schools or agencies create opportunities through the arts for learning and participating, I observe individuals who are motivated to remain engaged with people and activities"
Dr. Barry Prizant, Uniquely Human
Connections and self expression
It is through the layering of the arts that we see great enthusiasm and interest from our students as they learn to make sense of their world, and ours, to connect with others whilst achieving personal goals across multiple learning areas. An example of this is 'Fun with Fables', a highly popular integrated English and Drama Unit of Work with both students and staff. Let's face it, who doesn't like dressing up and acting out the world's most famous tales?
The 'Fun with Fables' program aims to focus on English and Drama, with particular emphasis on talking and listening outcomes. This unit of work also focuses on the development of metacognitive skills such as phonological awareness (rhyme, alliteration) and descriptive language (word banks, synonyms). Students are encouraged to attend and respond to the stories as images, sounds and text appear on an Interwrite board, presented in relationship with a repetitive cloze passage language structure.
Students learn to respond to stories in other forms, such as listening to big books and paperback books read aloud. In correspondence, they build on early reading skills in functional ways, gaining an understanding of key words, sequences of events and characters.
Students have opportunities to act out fables, using props to emphasise key information and highlight important stages and events in familiar fables. When acting out stories, students respond to music, which creates the flow, anticipation, emphasis and excitement in the story. They are encouraged to develop symbolic representational skills and imagination, using one object to represent another eg. a bin as the pigs hot pot in 'Three Little Pigs'. Fables explored include Jack and the Bean Stalk, Three Billy Goats Gruff and Goldilocks and the Three Bears.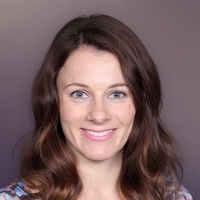 Author
Verity Harvey
EXPERIENCED TEACHER
Giant Steps Sydney
Resources
Documents, resources and links providing further support for article.
Reference
This information has been compiled from the following sources
Insert reference title/name
Insert link