One of the best things we can do…is to try and put ourselves in the shoes of our students and children.
Attitudes to Communication and AAC
"Communication is part of everyone's daily life… Communication may be in written, spoken, symbolic or gestural form but is always deeply connected to how we perceive ourselves and how we share this perception with others. Through successful communicative interactions we experience a sense of empowerment and dignity, and we express our identity and connect with others"
Sharyn McLeod
One of the best things we can do, as a parent or professional working with a child with autism, is to try and put ourselves in the shoes of our students and children (this can sometimes be more easily said than done, especially when juggling many things in busy lives or when we think we know best!)
As a speech pathologist, standing in those shoes is particularly relevant when thinking about how best to support an individual with communication. Sometimes the biggest barrier to an individual successfully communicating (using verbal and non-verbal means) exists in their environment, and often it's the people in it. One of the first things to do is to support others to have a positive attitude towards communication and alternative and augmented communication (AAC).
I'm sure you have been faced with questions about why your child or an individual you work with needs their book of visuals, or iPad 'talker'. Perhaps the above quote might help you, the next time someone asks, to articulate why it is so important that a child has access to their talker, visuals, communication book, PECS folder, or switch.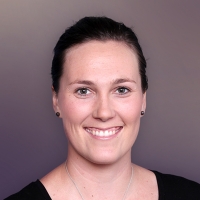 Author
Rachael Bowen
DIRECTOR OF SPEECH THERAPY
Giant Steps Sydney
Resources
Documents, resources and links providing further support for article.
Insert link and text here
Reference
This information has been compiled from the following sources
Insert reference title/name
Insert link