Building a collaborative classroom provides positive outcomes for students with a learning experience tailored to their needs.
A Successful Collaborative Classroom
What does good look like? When thinking about a collaborative classroom this is not a simple question, but in my experience there are some key characteristics that make a collaborative classroom successful. The list is not short, nor is it exhaustive and it doesn't consider the impact that different thinking preferences have or how we manage when we are in stressful situations. As you read through this list, you will probably be thinking "this is basic stuff, I do that with my eyes closed". If this is you, I would encourage you to reflect on your own practice. Think about how well you are doing it and how you might do it better and what adjustments you might needs to make for the different needs of the teams you are a part of. We all know, what works with one doesn't necessarily work with another.
A big *8* for a collaborative classroom:
Open, honest and considerate communication.
Respect, for the other professionals and their areas of expertise.
Discussion, and lots of it, where all members in the team have the opportunity to have a voice.
Frequent self-reflection and reflection by the team on class operations, student performance, programming and engagement.
An openness to new ideas and ways of doing things.
Consultation and shared decision-making.
Shared responsibility.
Celebration, of student successes and the good stuff.
Building and maintaining a collaborative classroom is not easy, I'll be honest. It can't be done in an hour. It can't be achieved by walking into a classroom, giving a bit of expert information, some ideas and walking back out again. Many have tried and failed. It is hard work. It's the road less travelled.
So why do it? The positive outcomes for students well outweigh the time, effort and energy is why. Students are offered a curriculum and learning experience that is more specifically tailored to their specific learning, communication and sensory needs. All those professionals that work with them are on the same page, and even better we don't need the child to worry about connecting the dots. We, as the professionals whether that be teachers, speech therapists, occupational therapists, physiotherapists, psychologists, we do that for them and in doing so deliver a seamless, integrated approach to supporting their learning. The professional journey is an added bonus.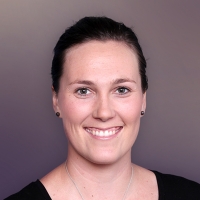 Author
Rachael Bowen
DIRECTOR OF SPEECH THERAPY
Giant Steps Sydney
Resources
Documents and resources providing further support for article.
Insert link and text here
Reference
This information has been compiled from the following sources
Insert reference title/name
Insert link