With every request or communicative message that our students can make, their quality of life is enhanced.
Modelling AAC system use
Sometimes a teacher will approach me and suggest that because a child is using a system of communication to ask for one or 2 things that that system is failing. But is that really a negative? Often these 2 messages are really meaningful (and motivating) for the child and completely enhance their quality of life. For me – this is something to celebrate. Yes they are using a more symbolic system of communication to request 2 things. How cool is that! I'm certainly not becoming complacent, and I would hope that we wouldn't stop at that, of course it's important to further look at how this can be enhanced but with every request or communicative message that our students can make, their quality of life is enhanced. Their world opens up to more experiences and their sense of self develops. So, it's a "yay, you can ask for 2 more things that you couldn't ask for before!!"
So where to go from 2 messages? Review – what are the barriers? What are the opportunities? Is it related to the beliefs of the communication partners? Or is it a skill and training issue? Are we creating enough communicative opportunities? Or does it relate to the students motivation?
One assumption that I come across from time to time is that students with ASD simply know how to use their AAC system or device innately. Even without the additional challenges that poor social communication have on the learning profile of individuals with ASD – i.e. they do not naturally cue into others to imitate as a strategy for learning –  when you reflect on typically developing little ones, we teach them all the language they use by modelling over and over again. On average, research has shown that for typically developing children they need to heard a spoken word about 50 times before they have any chance of being able to use it. If you think of an expressive communication folder/book/device/choice board in the same way as a 'voice' the same applies. We need to teach a child how to use this voice. Like we would for typically developing children and speech, that will involve modelling, modelling and more modelling. It also involves working out how to create opportunities for them to practice using these messages and to build motivation.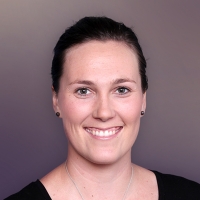 Author
Rachael Bowen
DIRECTOR SPEECH THERAPY
Giant Steps Sydney
Reference
This information has been compiled from the following sources
Insert reference title/name
Insert link
Resources
Documents and resources providing further support for article.