Blue Planet is an informative and interactive unit of work that gives the students an opportunity to work in pairs, small groups and individually to build on their literacy skills whilst informing their knowledge and understanding of scientific terms and features.
English, Science & Geography; An Integrated Unit of Work
Blue Planet is an integrated Unit of Work focused across the English, Science and Geography Key Learning Areas planned as part of the Secondary Life Skills program. With English being a key component, students will explore various vocabulary linked to the description of the unit, classifying living and non-living things by their features and descriptions. Students have the opportunity to explore the various forms and parts of speech including nouns, adjectives and verbs associated with the Blue Planet program. Additionally, students will work on building sentence structures and answering 'wh' word questions using text and visual prompts involved in the explored texts, "Blue Planet by David Attenborough", "Finding Nemo" and "Finding Dory". Multimodal texts are used to support student understanding and learning including maps, charts, books, graphs, informational posters and magazines. Students will engage in project-based work and learn the process of creating and publishing an informative text, some of which may include posters, dioramas and basic reports.
The students have enjoyed participating in this unit of work, engaging in varying literacy based activities in tangible and interactive ways to make their learning fun and authentic. Staff at Giant Steps have noted the heightened engagement of students during these sessions, and have enjoyed supporting the social and academic skills of the students in literacy based activities as part of this program.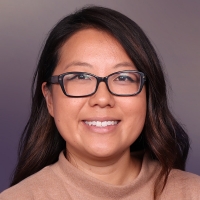 Author
Krystal Lee
TEACHER
Giant Steps Sydney
Resources
Documents and resources providing further support for article.
Reference
This information has been compiled from the following sources
Insert reference title/name
Insert link