'What Are The Chances' is a program designed to provide students the opportunity to explore everyday situations whilst extending their numeracy and literacy skills associated with probability and chance.
A Mathematical Unit of Work Created from the Life Skills Curriculum
During this unit of work students learnt about language used when describing probability and the chance of every day situations occurring. Students explored the possibility of events that were certain to happen, impossible and those that could also be unpredictable.
The activities gave students the opportunity to learn and apply skills they may not use every day such as making predictions, testing their prediction and reflecting on this to determine if they were correct or incorrect. The data handling aspect promoted students organisational skills and their ability to think systematically. Encouraging students to develop and apply problem-solving skills also supported the development of their flexibility of thought.
The unit of work applies a variety of teaching methods including instructional, group, practical and observational. The activities are designed provide a combination of analytical, experimental, practical and relational opportunities for development. This has allowed students to access learning in a way that is accessible to them whilst also being challenged to experience different teaching and learning methods.
In this fantastic unit of work, students are able to apply numeracy skills in a variety of ways and learn new skills that are transferable. These can then be used across contexts throughout all aspects of their lives.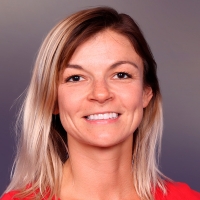 Author
Leanne Veillette
TEACHER
Giant Steps Sydney
Resources
Documents and resources providing further support for article.
Reference
This information has been compiled from the following sources
Insert reference title/name
Insert link