Development and acquisition of functional literacy skills, including developing sight words, increasing phonological awareness and developing understanding.
Developing and facilitating a program to assist learning
I have developed and facilitated the Postal Adventures program with a range of different learners over the course of my teaching career. It has been extremely rewarding as a teacher to watch student's motivation and engagement increase, and the development and acquisition of functional literacy skills, including developing sight word in a functional context, increasing phonological awareness such as initial sound, a developing understanding that text has meaning, and in addition the use of language as a means to share with others.
In this program, students composed, following a systematic process, a letter to mail home to a family member. The focus for students was to further develop their ability to comment at a basic level, sharing information about a salient event in their day with their family. Students were motivated to correspond with their selected family member (parents, siblings, grandparents etc) and were able to select from a range of photograph's that represented their engagement in different activities or interactions. Students were able to select what was most meaningful and salient to them to share with their family. This opportunity to communicate about what was most salient to them was a conscious one by staff and fundamental to the engagement of all students in the lessons and process of letter writing.
Feedback from parents has been fantastic with most parents communicating how impressed and proud they were with their child's efforts to compose and send them a letter, which they could later share in together. This also established an opportunity for the student and their parents to accumulate a chronological record of their experiences at school throughout the year. Different families utilised the letters in different ways, sometimes creating a dedicated book with a collection of all of their letters and others displaying the most recent letter on the fridge. In any case, access to the letters created opportunities for communication and sharing information. The letters acted as a reference point of shared knowledge and a visual cue for students to 'chat' about their experiences with different people, including their family as well as visitors.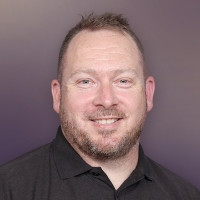 Author
Justin Prout
TEACHER
Giant Steps Sydney
Resources
Documents and resources providing further support for article.
Reference
This information has been compiled from the following sources
Insert reference title/name
Insert link